Epoxy Flooring in Tarpon Springs, FL
Here is another floor we completed Tarpon Springs. This was an old automotive shop that the owner wanted updated. Two of the bays were used for sandblasting and had severely deteriorated concrete. We came in and used an industrial grade diamond grinder to remove a lot of imperfections and to prepare the concrete. Once the floor was prepared, we applied two coats of 100% solids self-leveling epoxy. This epoxy is actually made to drive forklifts on and is extremely hard, very easy to clean. Chemical resistance ia also bery high with this flooring, so damage from gas and other automotive fluuds is not an issue. No decorative flakes were used on this floor, because area is going to be used for automotive repair. The owner was concerned that if he dropped a nut or screw it would be hard to find on a floor with decorative flakes.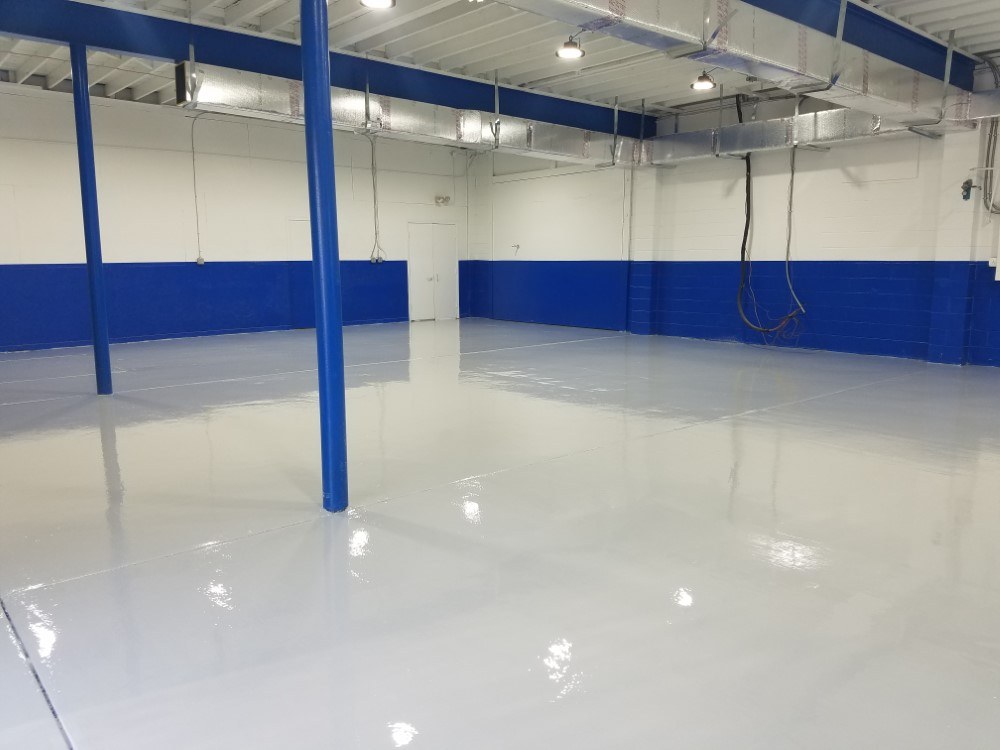 If your project needs epoxy flooring installed in Tarpon Springs, FL, please call Kwekel Epoxy Floors at 386-308-9488, or complete our online request form.